Cancun is a world-famous destination known for its crystal clear Caribbean Sea and luxurious hotels. But Cancun itself has many mesmerizing hidden spots along its coast. Such as "El Mirador," "Isla Blanca!", and many Cenotes over the Riviera Maya. For more entertainment, there are many nightclubs that you can visit and have an epic night with friends.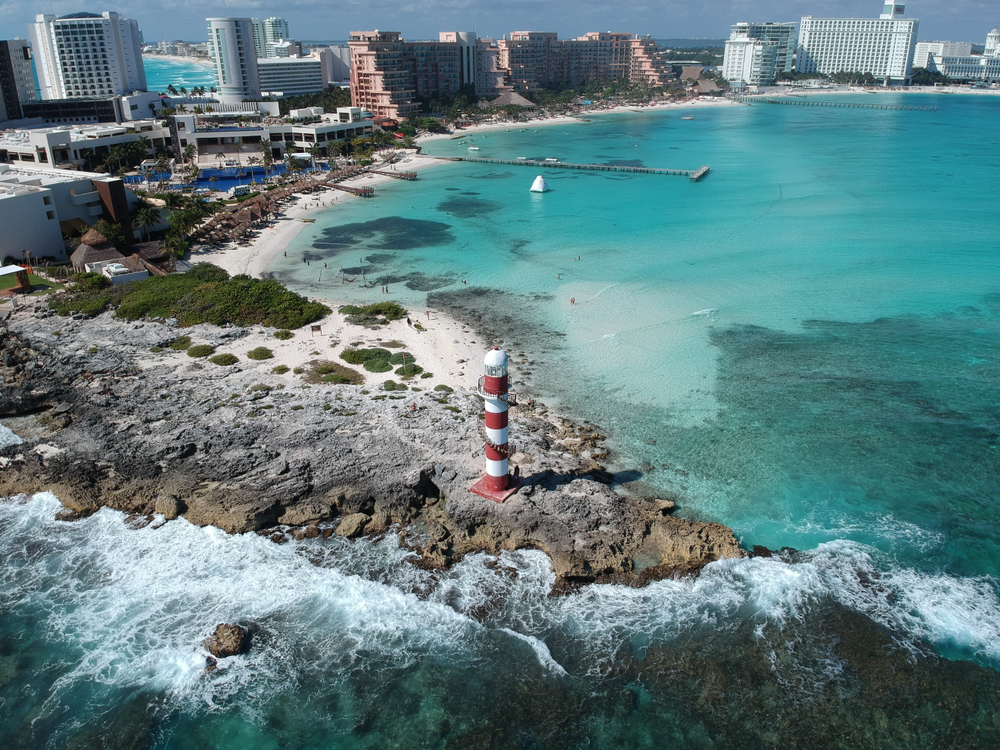 El Faro de Punta Cancún, (Spanish for lighthouse), is a unique spot that has become an Instagram favorite among locals and tourists all the same. It is located at the 9th kilometer of the Hotel Zone, entering through Caracol's Beach, the lighthouse is visible to your right. A 15-minute walk along the coast will take you to this beautiful venue.
El Faro offers a simple but effective pleasure at a free cost. You will find hammocks at the seashore with crystal clear waters, and thin, white sand and a modern, colorful lighthouse. Though it is starting to become known, it is still not a crowded place and can always be enjoyed entirely privately.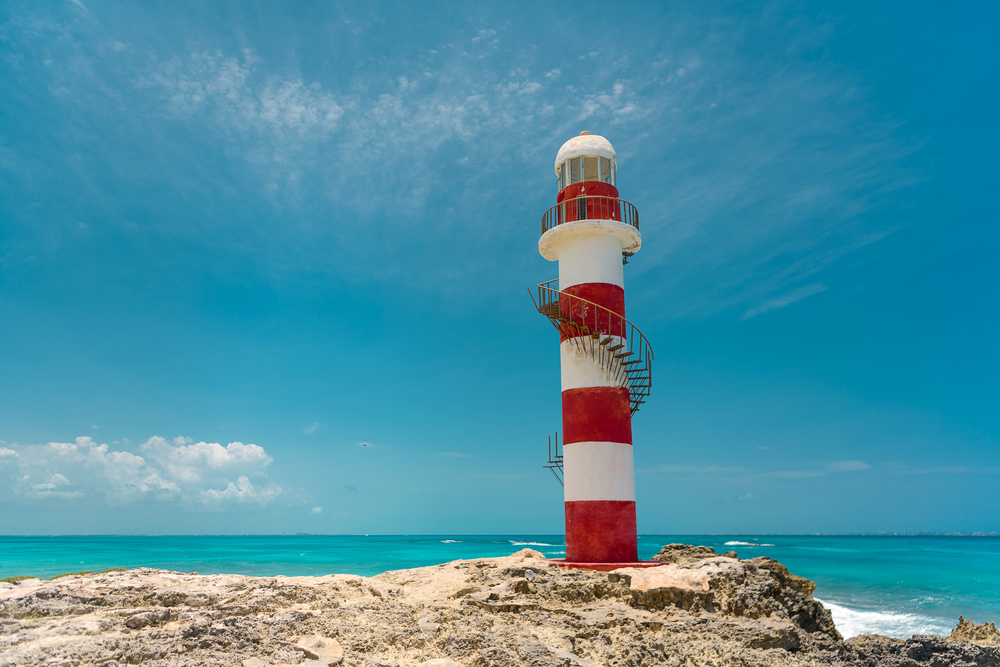 Epic Water Toys offers private tours to Isla Mujeres, different beaches, lagoons, and to this beautiful lighthouse, though it is not a place to stay for long, it has a great view and a dreamy landscape. If you visit Cancun, don't forget to tour around the area! Discover a wide variety of eco-parks, nightlife, water parks, romantic dinners at dawn, or even visiting Chichen Itza, one of the new Seven Wonders just a couple of hours away from Cancun.
El Faro is a suitable option to enjoy a relaxing time with your loved ones.