Going to Cancun without going to a beach is practically unthinkable. With its many beaches, Cancun has become one of the favorite destinations in Riviera Maya, but with so many options, how to choose the best one? They all stand out due to their beautiful crystalline waters and soft white sand. Surrounded with tall palm trees that offer us some shade to enjoy the breeze on a sunny day. Still, there is one beach that has created a reputation for itself as one of the most attractive beaches in Cancun, the name: Playa Delfines. Keep reading and discover 3 reasons why Playa Delfines is one of the most attractive beaches in Cancun:
It's so big, you'll feel tiny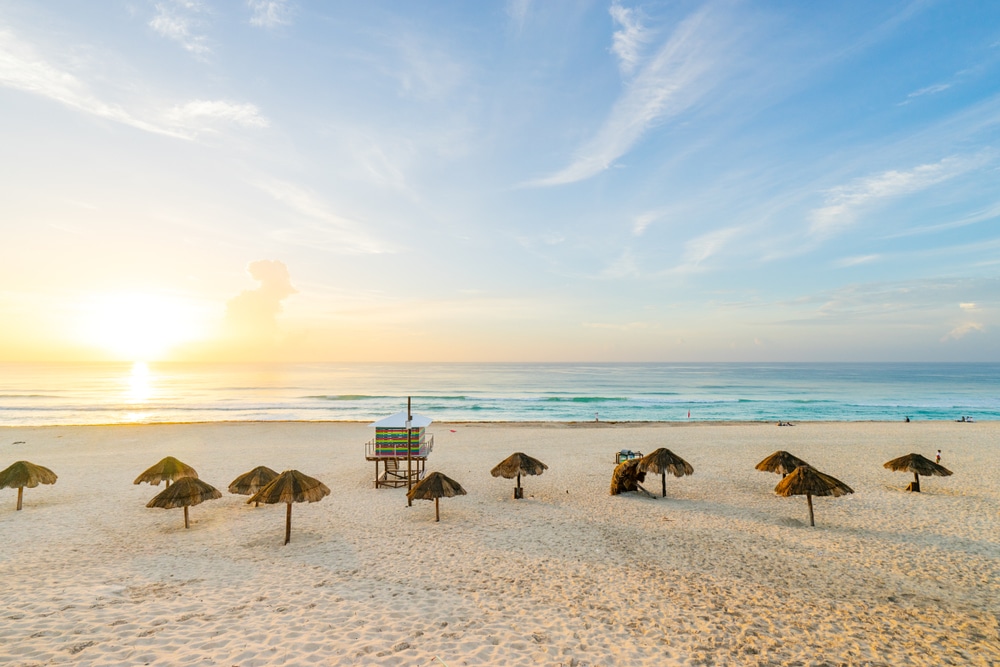 With almost 30 kilometers of beach extension, Playa Delfines is one of the largest beaches in Cancun. Since your arrival, you'll be able to visualize this huge beach from above and be amazed by its imposing essence. Gazed upon from the top, its immensity will definitely be a mouth opener and you won't wait to take out your camera and take lots of pictures right next to one of the city's touristic icons: the "Cancún" colorful sign.
Beauty without equal
One of the features that better standout from Playa Delfines is its impeccable crystalline waters. With a blue tone so intense that it mesmerizes anyone who arrives and the softest white sand in the Caribbean. Its tropical climate all year long is perfect for those who enjoy a calm day at a beach that remains "untouched" by the tourism industry, so you won't find aquatic activities such as wave runners, paddle boards or parasailing tours, but this just adds to the calmness of the place.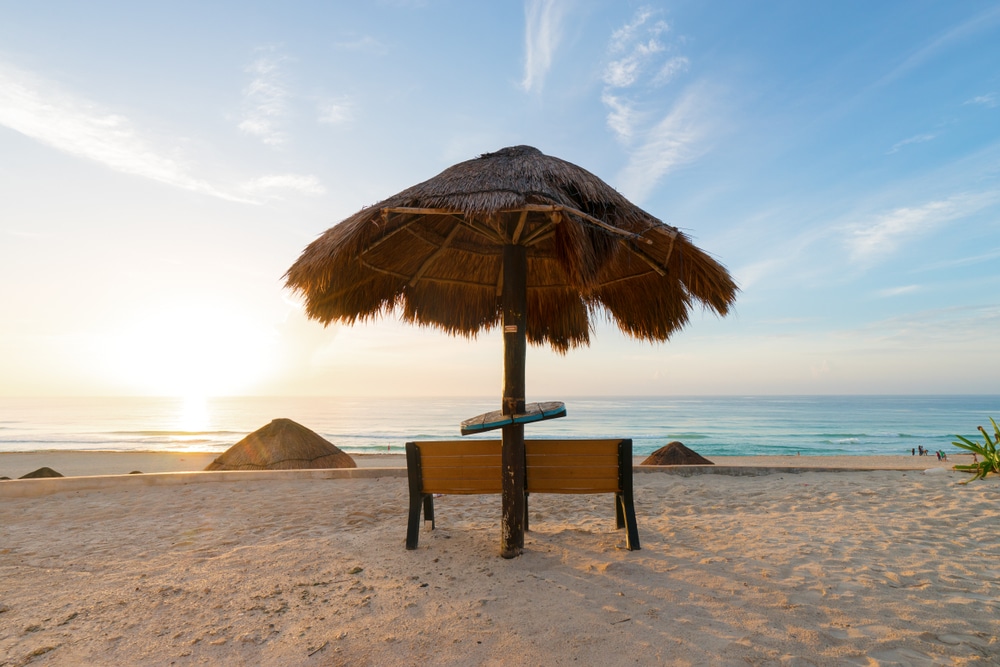 The amenities
The place might be quite paradisiacal, yet it offers certain amenities that will make your stay a whole lot more comfortable. From clean bathrooms, an open-air gym and lifeguard supervision to a few "palapas" for you to enjoy their shade. Playa Delfines has it all thought-out in advance for you to have the day of your life as soon as you arrive. From available parking space to even Wi-Fi connection. Do you want to know the best part? It's all free!
These are just some of the reasons why Playa Delfines is the perfect spot for anyone who is looking for a great day on the beach. This beautiful paradise will make you truly enjoy a vacation in Cancun and its unique beaches. Visit Playa Delfines for yourself on your next trip to Riviera Maya and find out why the locals consider it their favorite beach!