Vacations are something you'll want to remember, so a good idea is to always keep a photo gallery. Whether you plan to post the pictures on social media or keep them as a memory of a swell time. Cancun's bright blue ocean, green palm trees, and beautiful sunsets are the perfect scenario for any kind of photograph. There are plenty of specific places for you to snap a few. Here you'll find some recommendations for 5 photo spots near Cancun:
1.- Punta Sur, Isla Mujeres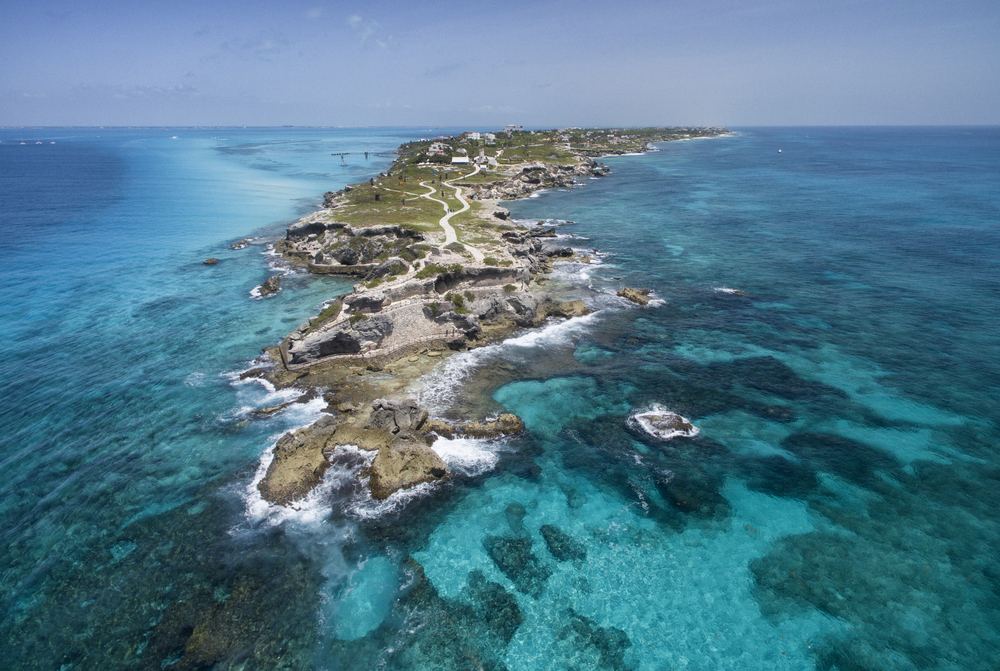 Hop on a ferry and travel only 40 minutes across the sea until you arrive in Isla Mujeres. This little island is perfect for a day of activities during your trip to Cancun. The first thing you should do is rent a golf cart (the tradition transportation method) and head to Punta Sur. This beautiful location will amaze you with its tall cliffs and the great blue ocean on the background. Take some great photos in this spot to show off the amazing beauties you're able to find near Cancun.
2.- The Cancun Sign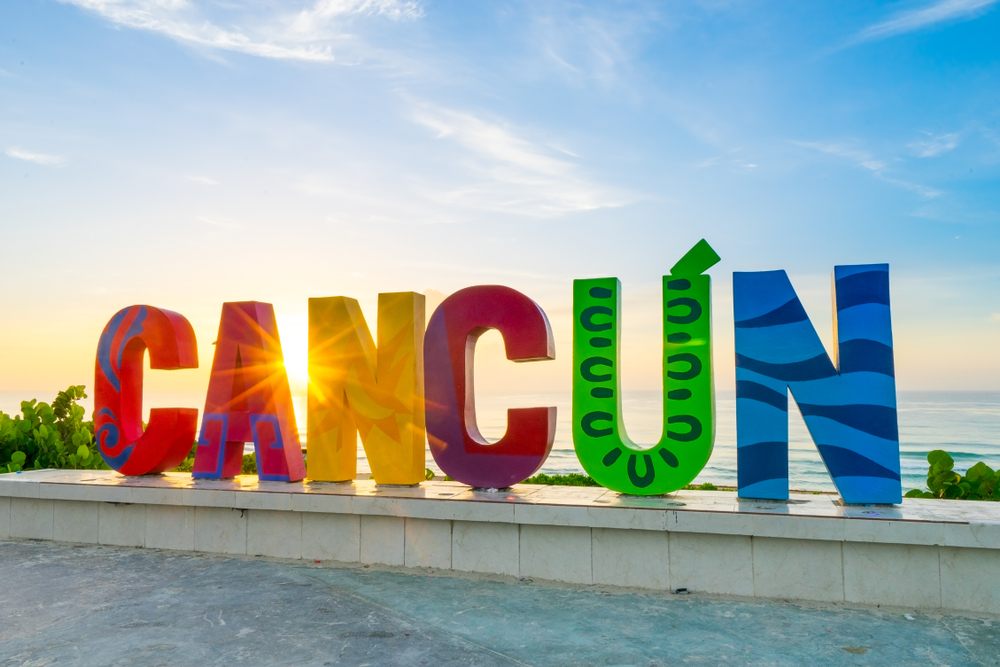 Located in the main lookout point in Cancun, Dolphins Beach. People from all around the world visit this place to take a picture with the Caribbean Sea on the background. A great plus is that you'll find there the famous Cancun Sign. If you include it on your pictures, there won't be room for any doubts to where you went. Take your photo here and then go down the stairs to have a nice beach day in Cancun.
3.- Inside a closed cenote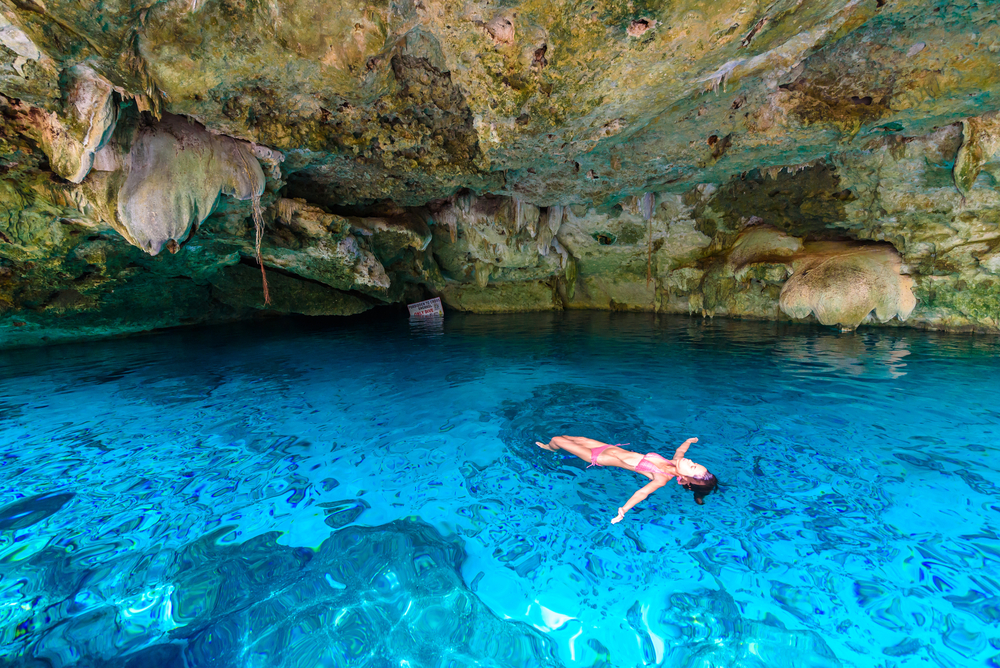 A trip to a cenote a must during your vacation in Cancun. The nearby areas are packed with these beautiful natural pools hidden in the middle of the jungle. Enter a closed one to see its peculiar rock formation hanging from the top and coming out from the bottom. Take a picture inside of one of these natural gems while you have the time of your life. Just make sure your camera is waterproof because it will definitely get wet.
4.- The Fortune Wheel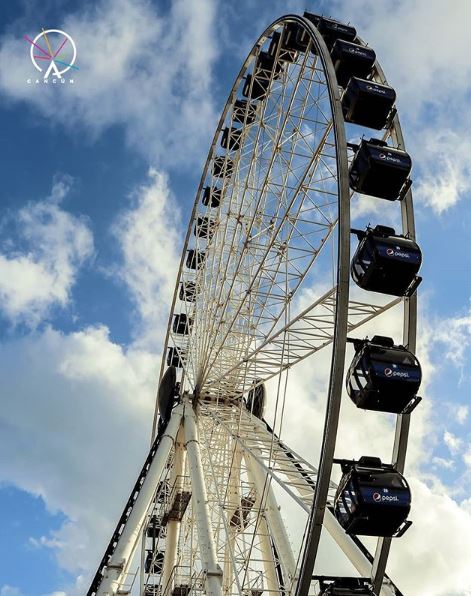 Located in La Isla Shopping Mall, one of the most popular places in Cancun. Here you'll be able to take a stroll alongside the Nichupté Lagoon and do some shopping. Make sure you get your ticket for the Fortune Wheel and let it take you to the heights. Once you're all the way up, make sure to enjoy the amazing view of the lagoon and Cancun's Hotel Zone. Hurry and snap a picture with this incredible view on the background before you go down again!
5.- Cancun's Lighthouse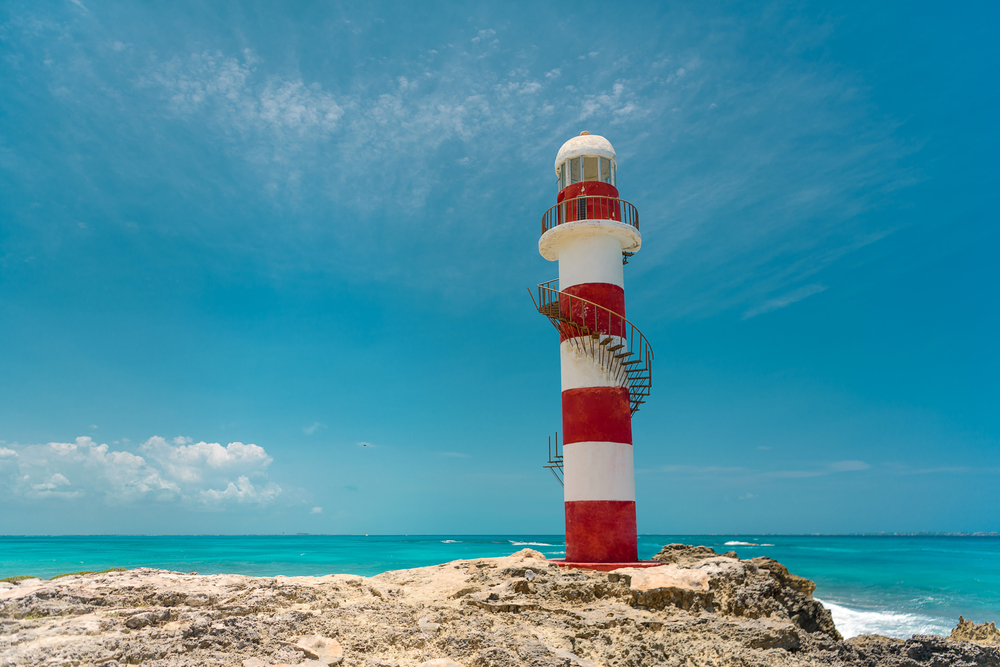 Enter through Caracol Beach in Cancun's Hotel Zone. Spend a day at the beach while you enjoy the company of your loved ones. Swim in the ocean, enjoy the shade of a palm tree or take this opportunity to work on your tan. Before leaving, take a photo in front of the beautiful lighthouse, painted with red and white stripes. You can also climb to the top and snap a pic of the beautiful view from above.
Take lots of photos on your trip to Cancun and remember what a great time you had during your vacation. The great advantage is that many of these spots are near some of the most popular attractions in the area. This will give you the opportunity to enjoy them as well and keep on creating beautiful memories.