Planning a vacation can be a troubling task for some people. Thinking about steps, rules or a schedule can be overwhelming. Fortunately, nowadays you're able to find many travel guides that make things easier for any tourist. In spite of this, sometimes we're just looking for a "how-to" list about a place in particular. If you are that person, you've arrived to the perfect place. Below you'll find 5 tips that will make your vacation in Cancun an easier experience:
1.- Decide the length of your trip
Knowing ahead how long you'll be spending in your destination will help you more than what you might think. It'll help you know the activities you can do, how long to book your hotel and how much you'll spend. It will give you a better idea of how to prepare for thing back home. Think about how many days off work to ask for or how long you'll leave your pet with others.
2.- Decide you travel style
It might sound silly, but it will have an impact cost-wise. It's very different to travel as a backpacker than booking a room in an all-inclusive hotel. Cancun has options for all, including Airbnb alternatives. It all depends on how you like to travel and how much you are willing to spend. A travel style also includes transportations options. If you're planning to walk make sure you're near the attractions you want to visit or near a transportation stop. Cancun also has many transportations agencies that'll provide you with great packages no matter how many people are traveling.
3. Book your accommodation
If you're considering a vacation in Cancun you'll need to have in mind how popular this place is. Over the years, Cancun has become one of the most visited places not only in Mexico but in the world. You'll have to translate this into "booking with anticipation". Being spontaneous doesn't always work in such popular destinations. You must decide a date for your arrival and departure, this way the place you like will likely be available. Besides, booking in advance will probably be cheaper than booking on the same day. These tips don't just work for hotels, it can also work for tours, make sure to check it out.
Cancun is located in such a privileged place that you won't have a chance to get bored. Water activities at the beach, theme parks, and adventure tours are all available in Cancun and the nearby areas. The secret to avoid being overwhelmed by the choices is making an outline of the things you want to do. Take into account that you might not have the time to do all of them in one trip. Decide which of them are your favorite ones and start listing them in order. This way you'll have your priorities straight and you'll be able to book them in time.
We're leaving this step last because you need of the first four to really know what it is you'll need. Knowing the length of your trip will tell you how much to pack or if you'll need a laundry service. Deciding when to travel will tell what clothes to pack according to the weather and if you'll need a raincoat. And knowing what kind of activities you'll be doing will let you pack things you might need later. Just don't forget that some essentials for a vacation in Cancun include insect repellent, sunscreen, and your bathing suit!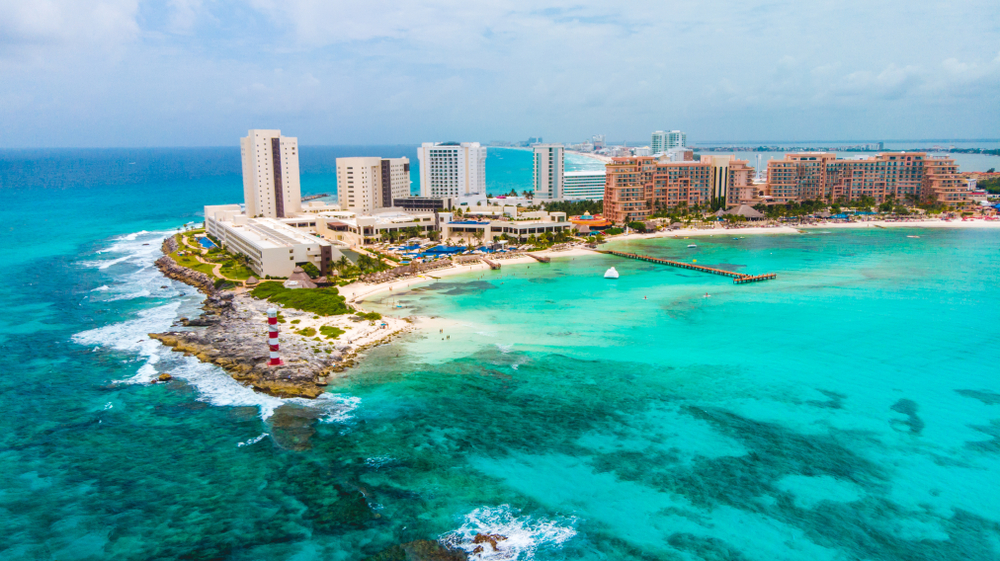 Look at this as an efficient checklist for you to go over every time you are going to travel. It'll save you time and stress, especially at a time where you're meant to enjoy instead of worrying. There is nothing better than feeling prepared while traveling. Although one thing is certain, no one will prepare you for the fun you'll have on your vacation in Cancun.