Visiting the Caribbean is always a blast. There are so many things to do in Cancun all around town. However, we're sometimes overwhelmed by the many activities inside our resort that we don't bother to ever leave it. This is why we hand this list of things you must do before leaving this beautiful city!
Jardín del Arte
"The Art Garden" in Cancun's hotel zone 7th kilometer is a nice cultural visit where temporary exhibits are displayed in a beautiful open-air garden. This exhibits usually aim for ecological expressions and historical Mexican pride. All at the feet of the majestic flagpole.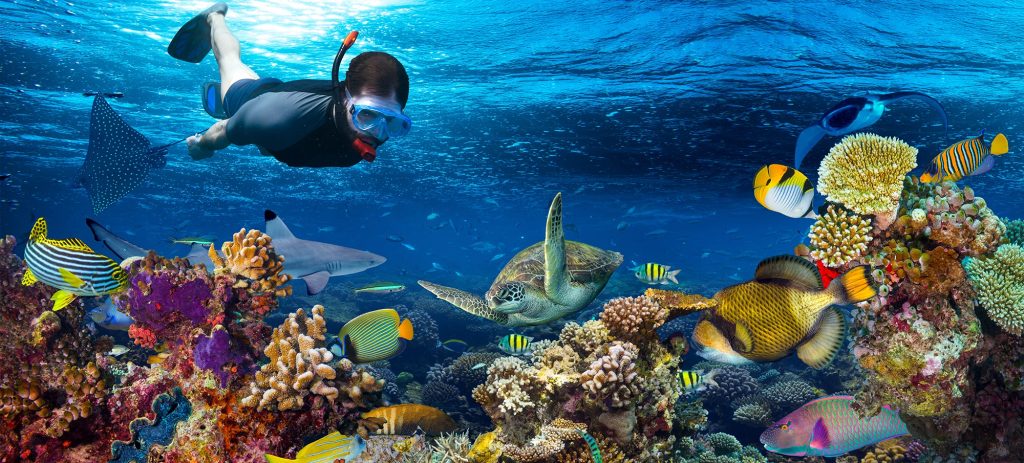 It's not enough to meet this city on land. One must go underwater to see a whole new world of colors and life. A vast environment of pure nature will surround you as you become one with marine life and come renewed by its liveliness.
Beach Clubs
Cancun is mostly known for its beaches followed by its parties. The two come together in its incredible beach clubs, as there are many to choose from. The party never ends as they open early and close very late. Enjoy nice drinks under the sun next to the sea in this awesome party experiences.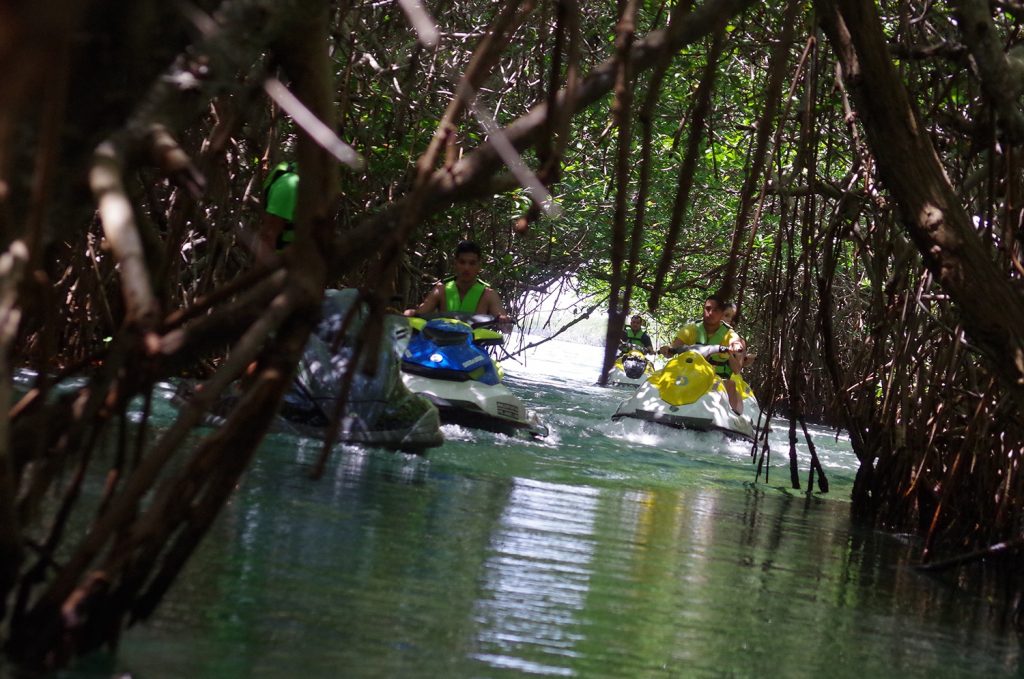 One of the most famous tours of the city. Meet the whole coast from the bay to the lagoon and the mangrove canal systems on board of fast wave runners. The best and most fun way to understand the complex ecosystem that surrounds Cancun, and how important it is to keep protecting it.
Bar Hopping at the Party Center
The 9th kilometer of the Hotel Zone is known as "The Party Center", and once you get to it you'll know why. The heart of the Hotel Zone is filled with bars for all tastes. Choose your favorite or go bar hopping in a night you'll never forget!
This tips will help you live an amazing experience in Cancun, as well as getting to know the city deeper than just staying in the same resort the whole time. Take advantage of the many things to do in Cancun, and let us know which you liked best!