We created a list of the top water activities for everyone to try when they visit Cancun. These adventures will surely satisfy your adrenaline needs while having a wonderful time with your friends and getting close to nature and wildlife. You can find these adventures in Epic Water Toys in Cancun for the best price!
1. "Express Turtles Snorkel Tour"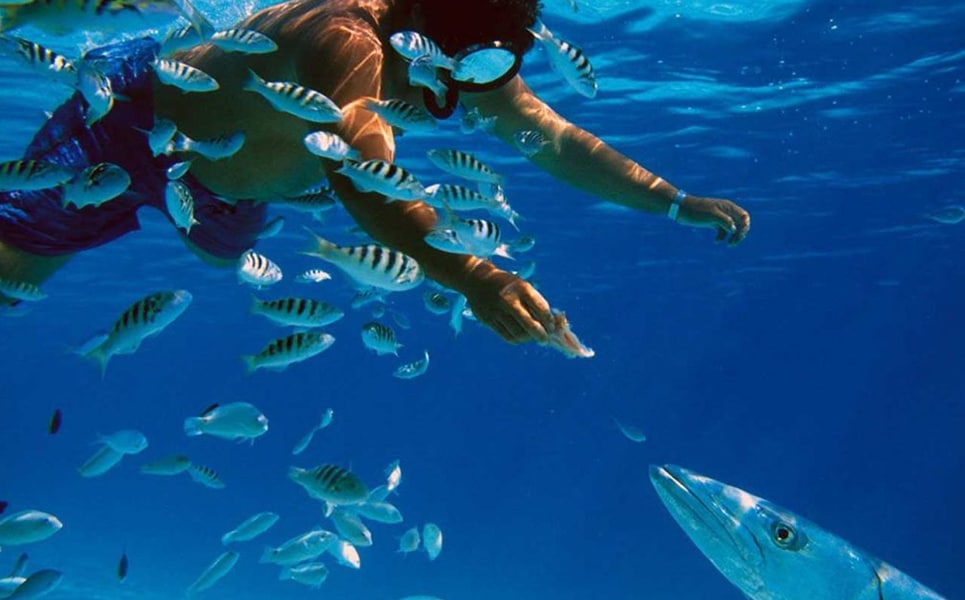 Our Snorkel tour in Epic Water Toys takes you to a unique location like no other tour will, you and your family or friends will jump on a boat for a short five-minute boat ride, so if anyone in your party doesn´t enjoy it as much or gets seasick, it's a short ride. Once we get to our snorkel spot, you will be snorkeling for around 50 minutes on top of a section the second largest reef in the world, called "Chitales" and home to lots of wildlife, and especially turtles. Seeing turtles in its natural habitat for the first time or having done it before, will be one of the best experiences in your life. Once we get back to the marina in five minutes from an amazing snorkel experience means you still have the entire day to enjoy another water adventure with us, sunbath or just enjoy the most beautiful beach in the world!
2."Private Jungle Tour"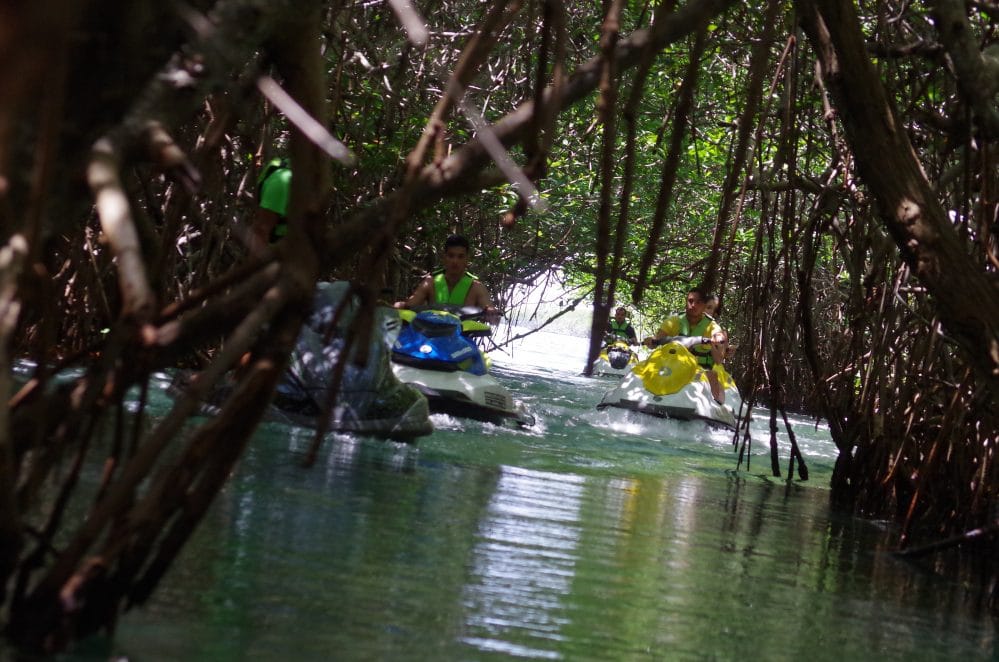 We are proud to announce this tour as a private tour for only your party, given most of the jungle tours in the city pack as many people as possible together in speed boats, we'll be doing ours in top of the line wave runners. Enjoy a beautiful sightseeing tour at the beginning when we depart from the bay and take in all the natural coastline beauty as well as the emblematic hotel zone with all its hotels and private houses. Then, we will go through the mangrove canals which connect the sea and the lagoon, where we will slow down and take in the beautiful nature as we make our way through beautiful sceneries. We will stop for pictures on a body of land in the middle of the water. Towards the end of the tour the group can get off their wave runners and swim a little when we go back to the sea. This is a must do tour for any wave runners enthusiasts or anyone who wants to learn in a controlled and calm environment.
3. "Wave Runners Free Ride Experience"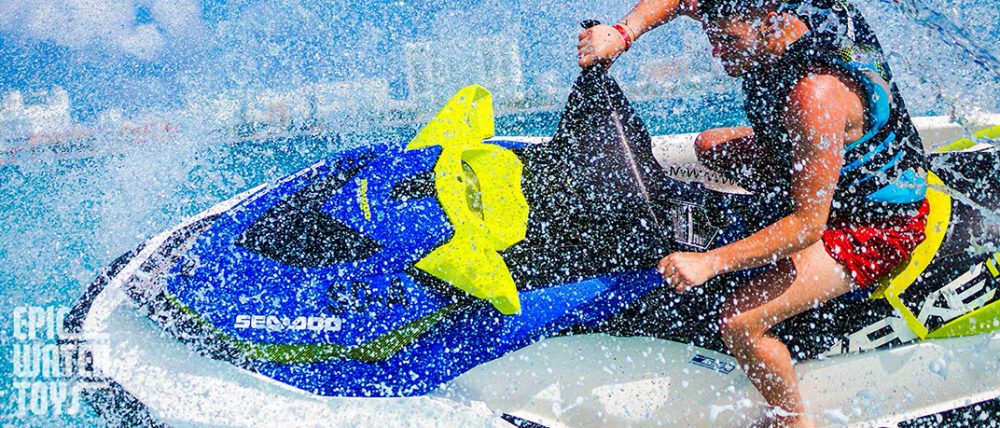 Get ready to navigate the Caribbean Sea close to our Marina with top of the line wave runners. You will feel the air in your face as you speed and jump on the waves on a Sea Doo 130 GTS Wave Runner. We take care of our wave runners like we take care of our clients, that's why you will always get a wave runner in optimal conditions with an excellent engine. You will become one with the wave runner as you start to get the hang of it. Ride by yourself and try some sharp turns and spins, or take a friend or even your loved one for a fast ride. Shoot a video yourself or have one of our photographers catch your best moments on our wave runners. Everything is possible at Epic Water Toys.
4. "Tube Tour"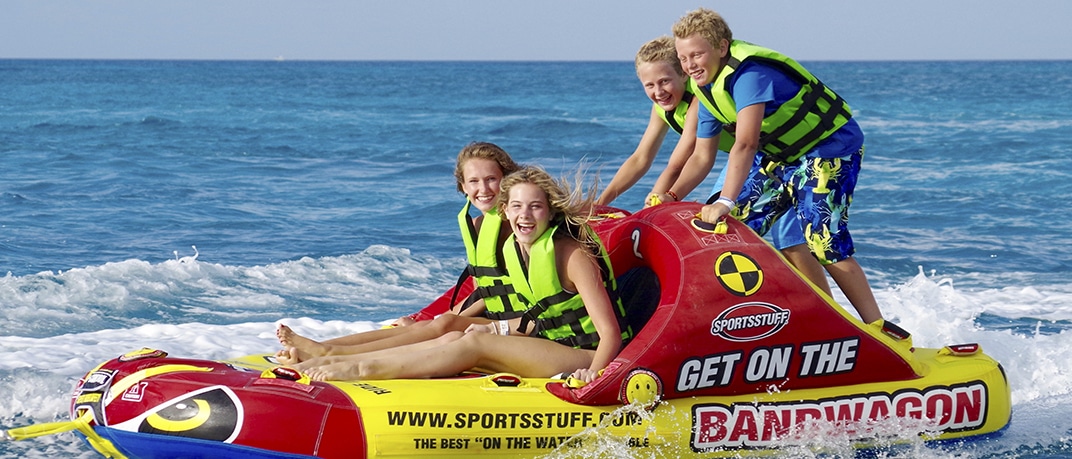 This one will literally make you hold on for dear life! A wonderful experience with friends and family. Feel the adrenaline of being dragged across the waves by a powerful wave runner with an expert driver who will go as fast as you tell him to. This experience will have you laughing and yelling at the driver either to slow down or flip the tube some more times! Come to Epic Water Toys and enjoy this thrilling experience for the best price in Cancun.
5. "Flyboard Tour"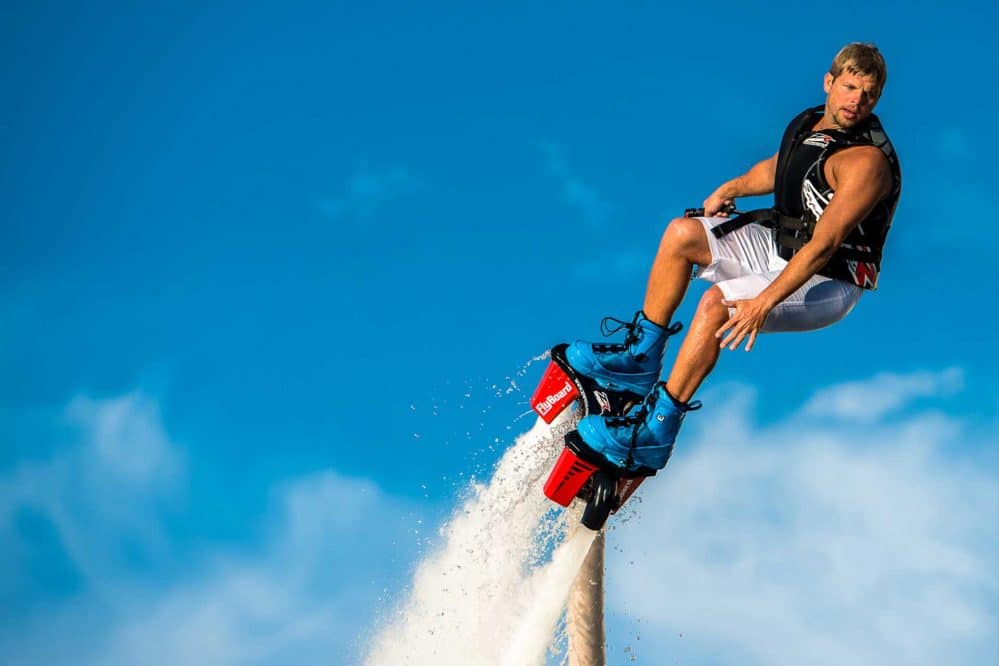 Are you ready to surf the skies? At Epic Water Toys, even flying is possible! Our flyboard in Cancun experience is perfect for all levels, if it's your first time, we'll help you get out from the water and control your body on top of the board while one of our experts is powering the board from a wave runner. While in the water you will also feel the power of the flyboard which will make you swim like a dolphin! You will receive comprehensive instructions from our team, strap on the equipment to your feet once in the water and then start enjoying. Imagine all the tricks you can do once you master this awesome machine, come and try it at Epic Water Toys.