If you are passionate about outdoor activities then you must love Kayaking. Even when the people do not find it as a real sport, the truth is that practicing Kayak has multiple benefits. Among them we can highlight the following:
Be Fit. While swimming is the most complete sport to work the physique, practicing Kayak you exercise many parts of the body since you rotate you are not only the arms you work but also other muscles like waist, chest, abdomen, back, etc..
It greatly improves the cardiovascular situation and also helps metabolic function. It also distances you from bad habits such as smoking or alcoholism.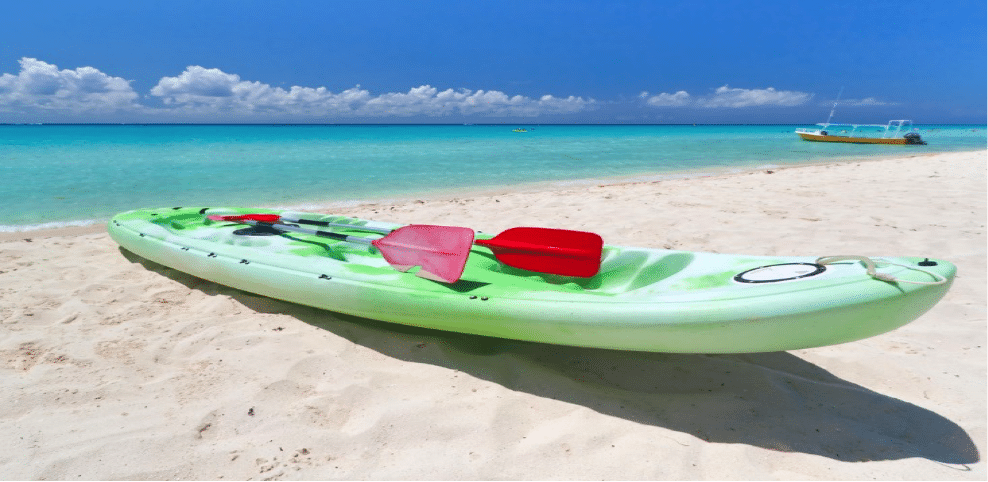 Better Breathing. It does not matter if it is done on the beach, in a lake or in rapids, Kayaking is always outdoors and in clean environments. You will always breathe fresh air which will help you have more effective lungs. But above all it will change the way you breathe, making you breathe the right way from now on. And all this will result in having a better oxygenated organism and a high elimination of toxins. It also helps a lot people with asthma.
Absolute Relaxation. In these days where we have a life full of worries, outstanding, plans, etc. We appreciate being able to get out of our daily routine and focus our attention on something that will help us take away the stress. For all the reasons mentioned above, Kayak meets these requirements and that is why it is a highly relaxing and stress-free activity.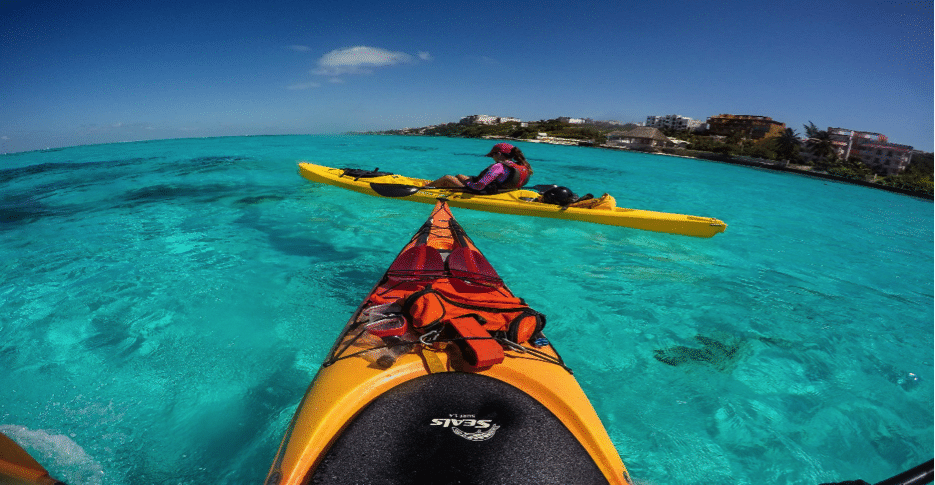 As you can see Kayak is an activity with great benefits. We hope to have changed your perception about it and if you want to practice Kayak in the beautiful turquoise waters of the Caribbean Sea do not hesitate and get in touch with us! Epic Water Toys simply the best option in Cancun for water sports!