Breathing underwater can be so breathtaking… (Oh the irony)
I really thought humans were limited to contemplate the sea from afar, and actually, it didn't bother me at all. The "fact" that joining the underwater world and creatures was reserved for professional scuba divers and maybe some mutants was really a given, and it never took away my sleep. However, growing up in close to Cancun, it wasn't long till I found out I was wrong all along. It came to me when I was about ten or eleven years old and my best friend said he wanted to celebrate his birthday by going snorkeling in Cancun with our little group. -Well, what the hell is snorkeling?- my confused self asked. -It's just like swimming, but better.- Didn't sound like much, but well, it was his birthday so I couldn't argue.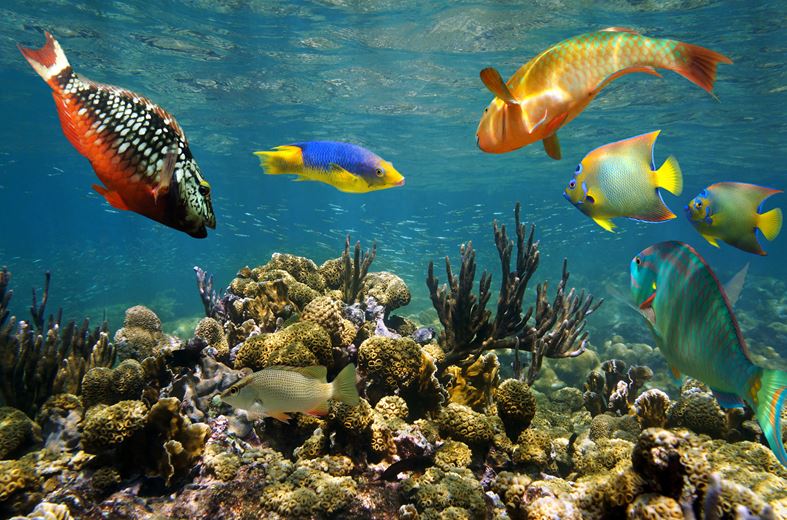 Sudden Realization
The day came, and we went from his house to (I assumed) the beach. Scared of moving boats and deep waters, it came as a shock to me when I found out his "swimming, but better" experience involved these two. I couldn't back down now, and it was too late to fake a stomach ache. Showing my fear in front of my friends would've been unforgivable, so I found myself with my back against the wall and forced to follow instructions if I wanted to live. In the boat, I was given a mask which covered my nose and didn't let me breathe, -Well this doesn't seem right…- the instructor laughed at me, and I couldn't have felt more offended until he reached for a "J" shaped tube and strapped it onto my mask and explaining how I was supposed to breathe through my mouth into the tube (the snorkel).
I was minutes away from a new experience I wasn't even aware was possible, and all I could focus on, was the instructions I had to follow so I didn't lose myself in the vastness of the sea. The time came to jump into the water. Suddenly, I found myself repeating the instructions in my head, step by step, and I didn't find out at the time but this kept my mind away from remembering I should have been scared.
Facing my fears
It's always a cliche when people talk about their "facing their fears" stories, so I'll try to go straight to the point. Now I got it. "Like swimming, but better." Call it: swimming with a view. Joining the creatures of the sea and experiencing a truly whole new world. A different way of falling in love with life and nature.
It's funny how finally getting the ability of breathing underwater, ironically, left me breathless. Once again, I'm going to save the cliche for later and I'm not going to say this was a life changing experience, since I think all fear-facing stories are. However, I have to say this is a memory I cherish like a little treasure of my childhood, and ever since, I recommend this trip to everyone who has the opportunity to go snorkeling in Cancun.