One of the most common activities in the Caribbean shore at Mexico is to practice snorkeling. This is because the world's second largest Reef is here in Mexico, just behind of the Australian Reef. If you like outdoor sports and to be in touch with nature, you definitely have to come here.
There are many places to practice snorkeling at the mexican caribbean sea. If you want to know where are the most amazing places to snorkel in Mexico, we have a list with the five best places:
Akumal. Akumal means "Turtle's place" so, it's easy to swim and watch turtles and colorful tropical fishes. Also the beaches here are little pieces of Paradise.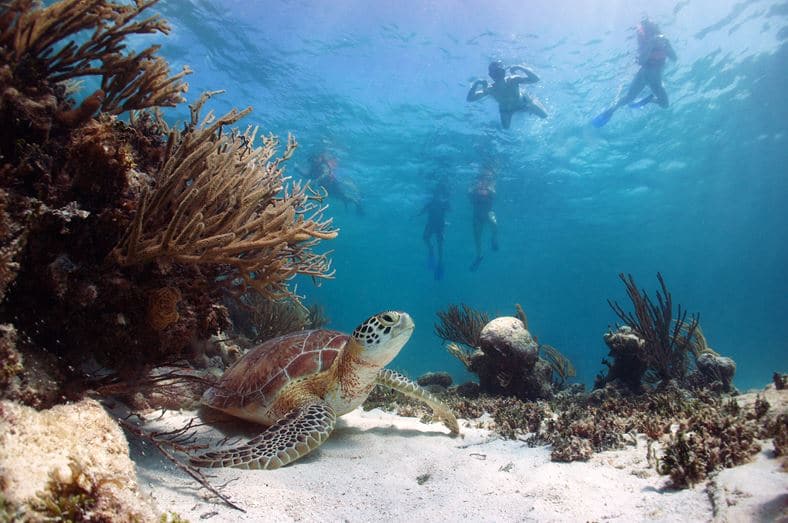 Isla Mujeres. You can arrive from Cancun in the ferry. In Isla Mujeres you can take a snorkeling tour which lasts about 3 hours and includes a buffet lunch. It's a nice activity to do with friends and for families with children.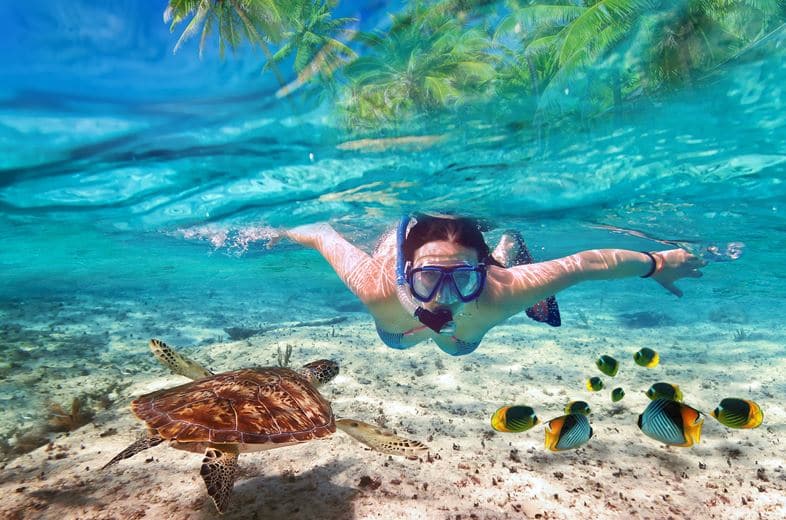 Paraíso. You can imagine why this place is called Paradise. A little part in Cozumel reef where you can watch amazing and colorful reefs and fishes. A great experience with friends or with your family. You can arrive in the ferry from Cancun or Playa del Carmen to enjoy this place!

Colombia y Palancar. Both of them are in Cozumel coast. You can see sharks, "barracudas" and more marine criatures. Don't forget to visit them if you come to Quintana Roo, Mexico!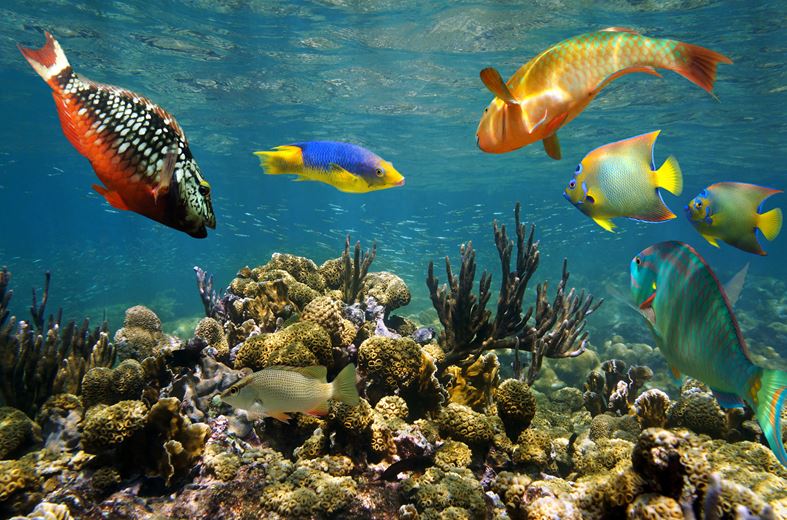 El Cielo. This is the perfect place if you are going to practice snorkeling for your first time, because of the clear and not deep waters. If you swim deeper in the ocean, you can find a lot of starfishes, like a sky full of stars! An awesome picture that you will never forget!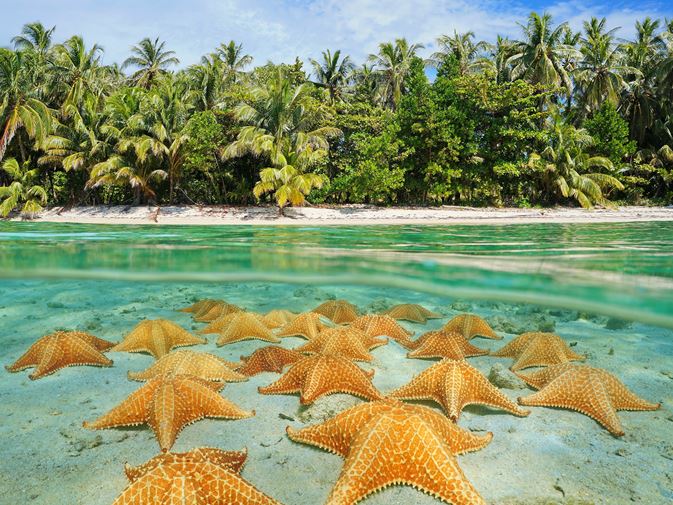 There are other places for snorkeling fans but not as beautiful as these ones. You have to do snorkeling if you visit Cancun to have a complete vacational experience. You can also choose for the diving option. Life is about unforgettable moments, get immerse into a new adventure and prepare to be part of an unique experience!