Leisure is perhaps one of the fields in which the human being has advanced most. Which is something ironic because are so many things to focus on to improve, instead we focus our attention on a field that contributes to nothing more than ourselves. Sports can be a real example. And within this wide range of sports, water sports have been focus of "upgrades" into other scenarios.
Practicing a sport or activity on the water will always be a challenge. But one of the biggest challenges that have appeared in the last decades is Wakeboarding. In the late 80's a surfer in the USA got tired of waiting for the waves and anchored his surfboard to a boat to get some exercise. Those were the beginnings of the Surf and to this day is the water sport that grows more year by year.
Wakeboarding is a compound sport. This means that it incorporates features of other activities or extreme sports like Surf, Skate or Snowboard. So it is a complete sport that allows you to work your body. Whether to tone or exercise your arms, wakeboarding in Cancun is one of the best activities you can do in the city. While you can practice on the sea, the ideal is always to practice in lakes and lagoons. That's why it's already usual to see some people practice this acrobatic sport on the Nichupte Lagoon by the evenings.
Here are some of the basic instructions you need to know when it comes to wakeboarding: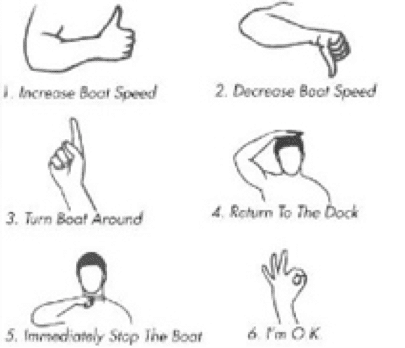 So now you know, if you love extreme sports and outdoor activities, Wakeboarding is a highly recommended activity. If you come to this paradise, practicing Wakeboarding in Cancun is undoubtedly an activity that will allow you to enjoy Cancun in a different way. Epic Water Toys, the way to know Cancun epic!