Do you want to feel what adrenaline really is? Soar above the sea with a flyboard from Epic Water Toys and surf the skies of Cancun. A unique experience at all levels. We will help you to control your body while surfing the waves. You will know the power of the flyboard while you swim like a dolphin. You will have specific instructions and the right equipment so that you do not suffer any damage and you can enjoy. Jump and learn tricks by practicing with Epic Water Toys.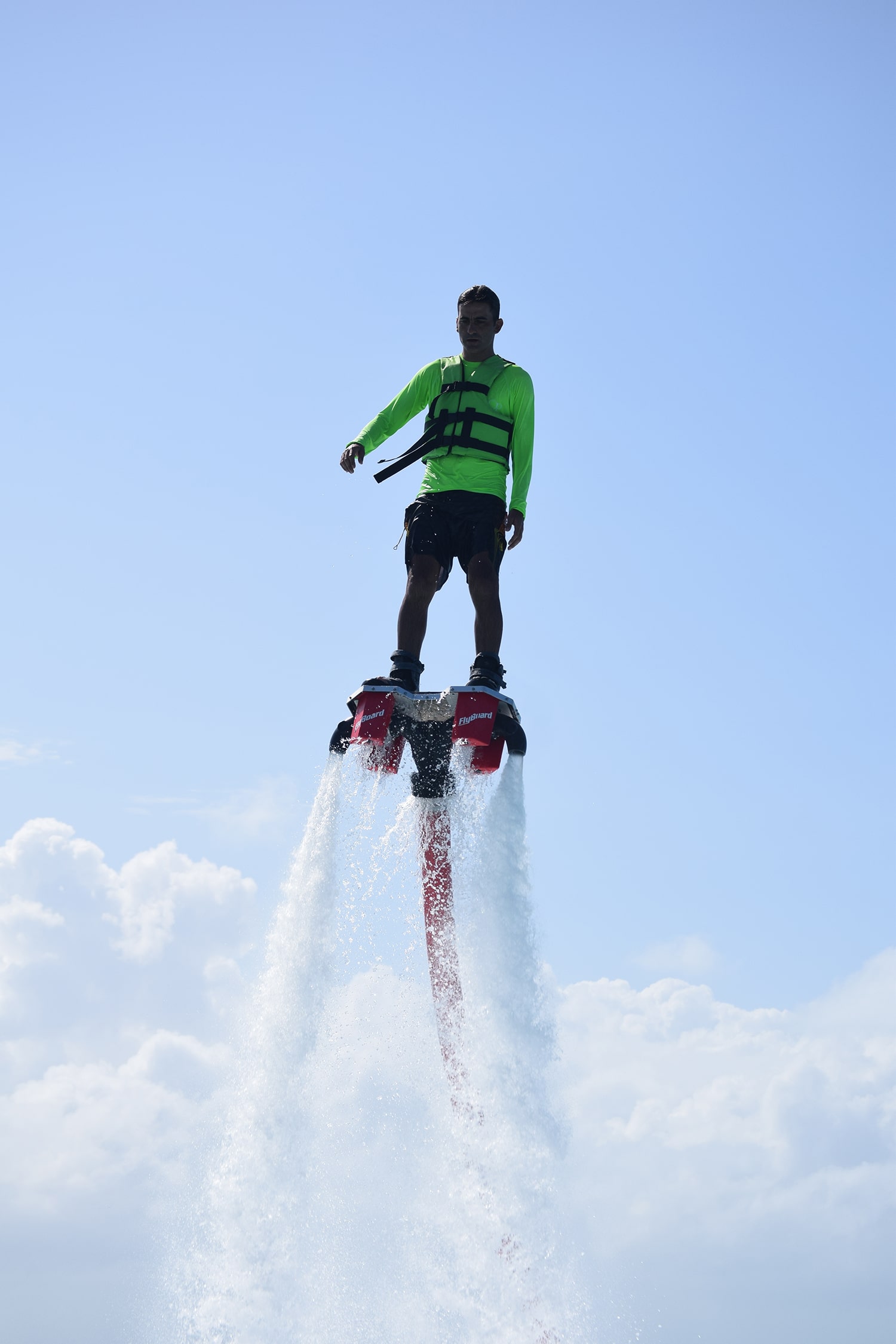 Flyboard is one of the many activities offered by Epic Water Toys. Discover the power of flying above the sea, an experience you will never forget. Make your visit to Cancun something unique with this fun activity on the beach. Put on self-propelled boots and feel the thrill of the tricks you'll learn jumping and jumping out of the water to the sky. When you start, you will not want to stop.
It is an activity for all ages that will be performed and supervised by highly qualified staff. You will have the right equipment so that you do not suffer any injuries and enjoy the maximum activity. Come and enjoy this sport with friends or family.